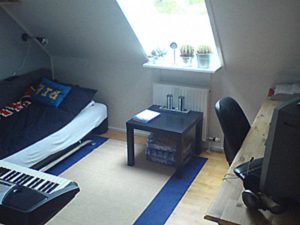 Our company takes cleaning houses to the next level. We don't just clean your property we deeply sanitise every part of it and get rid of all the invisible to the naked eye dust, dirt and germs. To assure best results, we always make sure to check the following things – our equipment, detergent's expiry date and effectiveness, our schedule and the final quality and others. We have a team that works-around-the-clock in order to make sure that the service will go smoothly. Appropriately, we are nearby as our location is in Greater London.
Booking a professional company to conduct a deep cleaning is something recommended for everyone at some point during the year. Here is why you should entrust us:
Our cleaners are skilful and diligent
We offer high degree of professionalism
Our company operates in a number of areas, including Greater London
We are always ready to assist you as our customer service representatives work every day
The equipment we use is industrial-grade which assures brilliant results
It is scientifically proven that untidy environment influences our feelings and thoughts. Dirty rooms can make you feel depressed and anxious. Moreover, they hide great health hazards such as respiratory problems and allergies. Even if you do the cleaning yourself, it is not efficient enough due to the ordinary cleaning detergents and equipment you would use.
Our cleaners are certified technicians who have undergone extensive trainings. They are capable of removing stubborn substances and preventing them from reappearing. Our technicians strictly follow the established cleaning procedures by our company. Moreover, they are especially trained to have attention to details as this is what makes the difference between just a clean house and deeply sanitized one.
If you have any pets or small children, it is essential to have a deep cleaning service as often as possible. This way you will reduce the number of germs significantly. Our equipment is capable of eliminating them and leaving your property spotless. Leave all the work to our cleaners in Greater London and see what they are capable of!